Professor Victor Frost Receives ASEE Best Paper Award
---
Dr. Victor S. Frost, the Dan F. Servey Distinguished Professor of Electrical Engineering and Computer Science, is the recipient of the 2021 ASEE Midwest Section Conference first-place Best Paper Award. The conference was held in September 2021.
The ASEE Midwest Conference provides a forum for educators, researchers, and practitioners from industry and government to present the most recent trends, innovations, and experiences, as well as future visions for engineering education. The Best Paper Award recognizes the importance of Professor Frost's engineering education research and his innovative pedagogy contributions.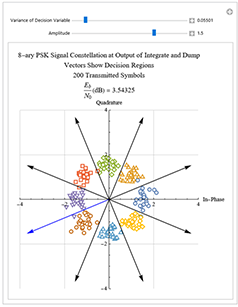 Professor Frost's winning paper describes an eBook, Introduction to Communication Systems: An Interactive Approach Using the Wolfram Language, University of Kansas Libraries, ISBN 978-1-936153-25-1, 2021; an open-access eBook introducing the concepts of digital and analog communication systems. The fundamentals of communication systems are brought alive through the use of interactive graphics and in-line interactive questions.
This eBook was also selected as a Staff Pick by the Wolfram Community moderators; a mark of excellence and recognition of an outstanding contribution.  
The American Society for Engineering Education (ASEE) is a nonprofit organization committed to furthering education in engineering and engineering technology.