Fortune 500 companies to start-ups hire KU graduates for their abilities to invent, engineer, and deliver innovations. Many EECS students are supported through graduate research or teaching assistantships. The breadth and depth of the curriculum, the wide range of research projects, access to state-of-the-art research facilities, and mentoring by experienced faculty produce graduates ready to make immediate contributions to their field. Employers value our graduates for their specialization and skills. EECS graduates work in computing, telecommunication, energy, transportation, and numerous other industries.
Graduate Research
Assessing climate change, discovering the underlying causes of cancer, and developing the future Internet are a few of the ongoing research projects within Electrical Engineering and Computer Science (EECS). Graduate students conduct experiments, analyze data, and perform other critical research tasks in support of large-scale, interdisciplinary research efforts.
Explore: Graduate Research
Locations
KU's Lawrence campus is considered one of the most beautiful in the nation. EECS students attend core classes and state-of-the-art laboratories in Eaton or Learned Hall. Two interdisciplinary research centers, including a NSF Science and Technology Center, on the University's West Campus support EECS research and development. The Master of Science in Information Technology (MSIT) program at the Edwards Campus is designed specifically for working IT professionals who seek a master's degree without having to leave the workforce. With the exception of MSIT, all degree programs are housed at the Lawrence campus.
Explore: Edward's Campus
Graduate Funding
We are committed to helping students find financial support for their graduate studies by leverage the multiple funding opportunities available to them. More than 75 percent of EECS graduate students are supported by assistantships or fellowships from within KU or external organizations, such as the National Science Foundation and the Department of Defense.
Explore: Graduate Funding
The Electrical Engineering and Computer Science Department offers Master's of Science (M.S.) degree programs in the following disciplines.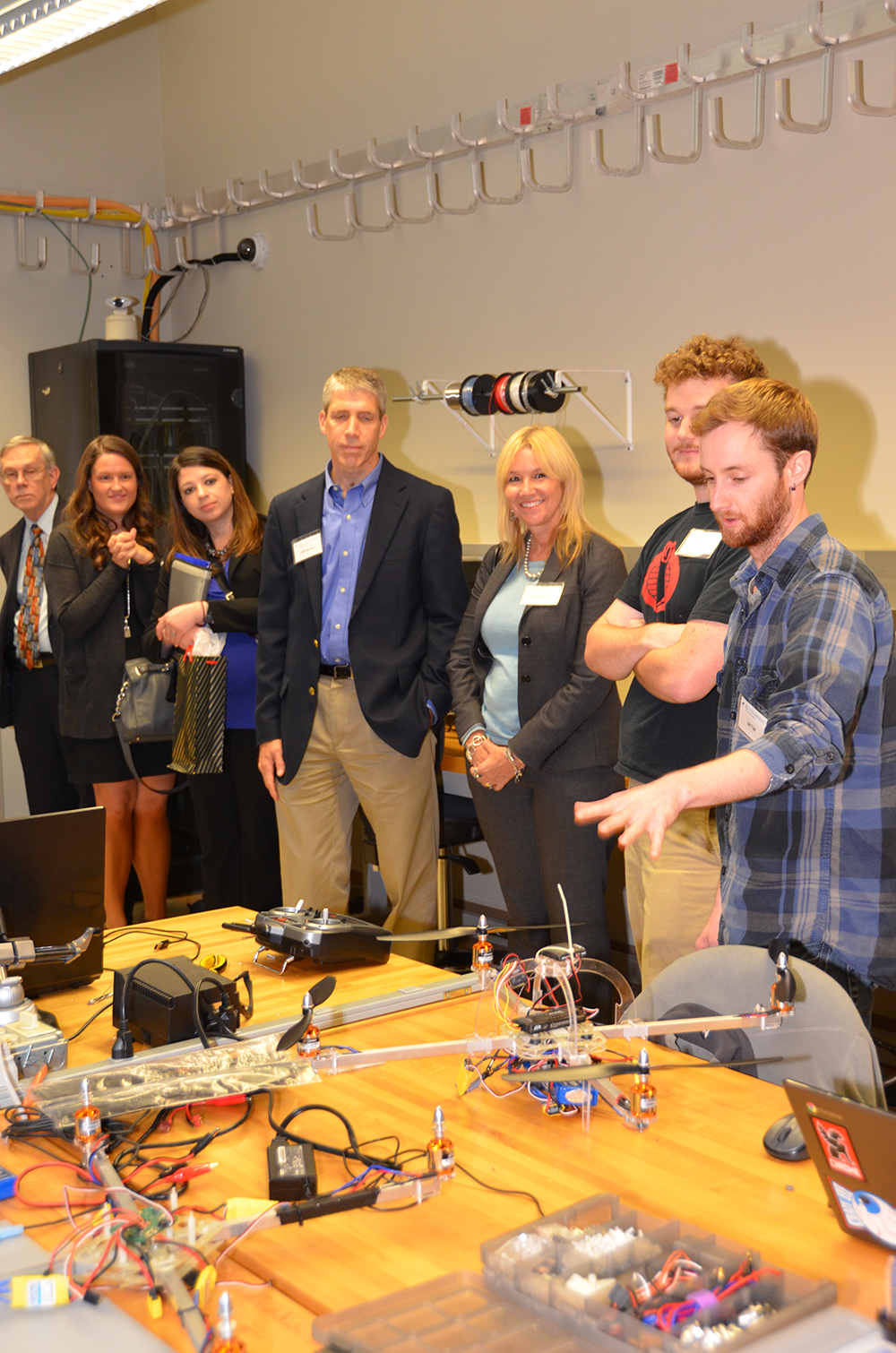 Doctoral Programs
The Electrical Engineering and Computer Science Department offers Doctoral (Ph.D.) degree programs in the following disciplines.