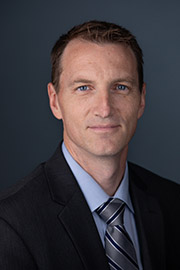 The technological advances that have made our modern society what it is today are due largely to the efforts of electrical engineers, computer engineers, computer scientists, and information technology specialists.  Among these advances are radio, television, telephones, wireless communications, cellular telephones, personal computers, workstations, mainframe computers, aircraft avionics, satellite electronics, automobile electronics, office machinery, medical electronic equipment, video games, electric power generation and distribution systems, telecommunications, computer networks (including the Internet), home entertainment products, radar, defense electronics, artificial intelligence, and a wide range of software.
      The EECS Department offers four Bachelor of Science degrees: Electrical Engineering (BSEE), Computer Engineering (BSCoE), Computer Science (BSCS), and Interdisciplinary Computing (BSIC).  Each features a firm grounding in the fundamentals of mathematics, basic science, and computer science and/or engineering science, with advanced studies in the theory and design of systems of various kinds, as well as hands-on experience. The BSEE, BSCoE, and BSCS degrees are accredited; the BSIC degrees is not yet eligible for accreditation.
      Electrical engineers work with a broad range of electrical and electronic devices and systems.  Electrical engineers may work in the areas of circuit design, electronic devices, electrical and optical communications, control and automation, electromagnetics, instrumentation, energy and power, or signal processing.  While computers are involved in many of these areas, either as components or as design/analysis tools, an electrical engineer's work usually extends beyond the computing aspects of a problem or system. Electrical engineers can find professional opportunities in a multitude of environments. The telecommunications, computer, and power industries are obvious examples, but other industries using technology seek the expertise of electrical engineers for developing microelectronic integrated circuits, electrical and electronic consumer products, electrical power generation and distribution, industrial instrumentation and control systems, and radar.
      Computer engineers focus on all aspects of computational devices and systems, including both hardware and software. In addition to the computer system aspects of the electrical engineering and computer science areas listed, computer engineers may work in the areas of computer elements and architectures, very large scale integrated (VLSI) circuits for data processing and storage, embedded and real-time computer systems, or computer networking. Computer engineering graduates can expect to find jobs in digital hardware design, software engineering, and the integration of hardware and software in developing microprocessors, personal computers, workstations, mainframe computers, embedded systems, and computer communication networks.  The demand for engineers to design and implement a wide variety of sophisticated computing systems will likely continue to rise.
      Computer scientists focus on the theory and practice of computing.  They may pursue the design, analysis, and implementation of computer algorithms, study the theory of programming methods and languages, or design and develop new programming languages and software systems.  Computer scientists may also work in the areas of artificial intelligence, database systems, parallel and distributed computation, human-computer interaction, computer graphics, operating systems, or computer systems analysis. Computer science graduates find jobs in many different industrial and governmental settings. The need for software system design, development, and maintenance is not restricted to those companies whose main business is software development. Virtually every major company and governmental agency has found the need to develop and maintain specialized software for specific purposes. This trend is sure to continue in the future.
      Interdisciplinary computing couples a very strong computer science component with a thorough background in one of five concentrations: astronomy, biology, chemistry, geography, or physics.  Graduates will apply their computing expertise to a variety of large-scale problems of scientific importance. Interdisciplinary computing professionals are likely to collaborate with scientists or other professionals in industrial, government, or academic laboratories.  The ever-increasing computational sophistication of scientific studies demands professionals who have computing expertise in addition to scientific training, which is exactly what Interdisciplinary Computing provides.
      The IT program focuses on technology, managerial, and administrative sides of information technology and its curriculum offers courses in computer information security, systems administration, Web systems and technologies, information security management, software development, computer networks, database design, human-computer interaction, project management, system architecture and integration, operating systems, social and professional issues in IT, and network security.
            Career opportunities for graduates with electrical engineering, computer engineering, computer science, interdisciplinary computing, and IT degrees are available in many areas of specialization, in many industrial, commercial, academic, and government environments, and in many geographic locations in this country and abroad.  Expertise in any of these areas is of vital importance to any high technology organization.  In addition, a Bachelor of Science degree in one of these areas prepares a student for continued technical studies at the graduate level or in other professional schools such as medicine or law.