Tim Johnson
---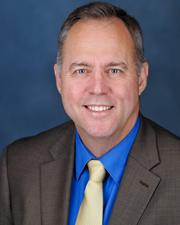 Professor of Practice Emeritus
Biography
—
Please see: Tim's BSIT courses, for information related to recent classes taught.
Professor Johnson is an Emeritis Professor of Practice in the Department of Electrical Engineering and Computer Science at the University of Kansas and is passionate about information technology (IT) education. Tim has over twenty years of industry and university experience providing executive and technical leadership focused on business strategies and the development of software and information technologies IT.
Tim's industry experiences include helping to establish several new tech-based companies, as well as working for small and large corporations. He is past Vice President of Innovation and Technology for The IDEA Center, Inc. In addition, he served as the Executive Director for the Information and Telecommunication Technology Center (ITTC) now (I2S) at The University of Kansas working with industry and leading the technology commercialization efforts of the Center. 
Tim's executive leadership experience includes many executive and board level positions in higher education, hi-tech companies, and IT focused professional organizations. Tim completed a MS degree in Electrical Engineering from Kansas State University.