Inaugural KU EECS KEDS Award Presented
---
A man who revolutionized the way the world views maps online and another who was a pioneer in computing on the KU campus are the first two recipients of the KU Electrical Engineering and Computer Science Department's new KU EECS Distinguished Service (KEDS) Award.
Brian McClendon and the late Dale Rummer were honored during the department's graduation dinner and awards ceremony on April 28.
"The KU EECS Department has an impressive and growing list of distinguished alumni and associates over its rich history, which spans over 130 years," said Brian Ruf, KU EECS advisory board chair when the department unveiled the award in February. "We felt that it was time to begin to more formally acknowledge and celebrate these individuals and their accomplishments."
About the awardees
Brian McClendon (BSEE, 1986) started his professional job with Intergraph Corporation; he spent eight years developing high-end workstation 3D graphics. In 2011, he was one of the original investors in Keyhole, Inc., a software visualization application, where he was the VP of Engineering. Google acquired Keyhole in 2004 and its main application suite Earth Viewer formed the basis of Google Earth. Brian served as VP of Engineering at Google for 10 years. He was elected a member of the National Academy of Engineering in 2015 for his strategic, technical, and managerial leadership resulting in widespread geographic information. McClendon holds 40 patents. He has been very generous in giving back to the University of Kansas in terms of his time, talent, means, and energy. McClendon is a long-time member of the Advisory Board of the EECS department and the School of Engineering and serves as a research professor in the EECS department.
Bob Dale Rummer (BSEE,1948; Ph.D. EE, 1963) completed his Ph.D. in 1963 and accepted a job at Carter Oil in Tulsa, but was drawn back to academia and joined KU as an assistant professor of electrical engineering in 1964. In 1967, Rummer took a leave of absence to work with UNIVAC, at the time a leading computing technology hub. Rummer returned to KU in 1969 and moved to a position as Assistant Director of Systems and Software for the Computer Center to help transition KU to a new generation of campus computing. He returned to a full-time faculty position in 1975. After 46 years at KU, Rummer retired as Professor Emeritus in 1993. He passed away in 2012. His sons Ken and Bob accepted the award in his memory. 
The EECS department established the new award, the KU EECS Distinguished Service (KEDS) award, in February 2022 to recognize distinguished alumni and dedicated associates of the department.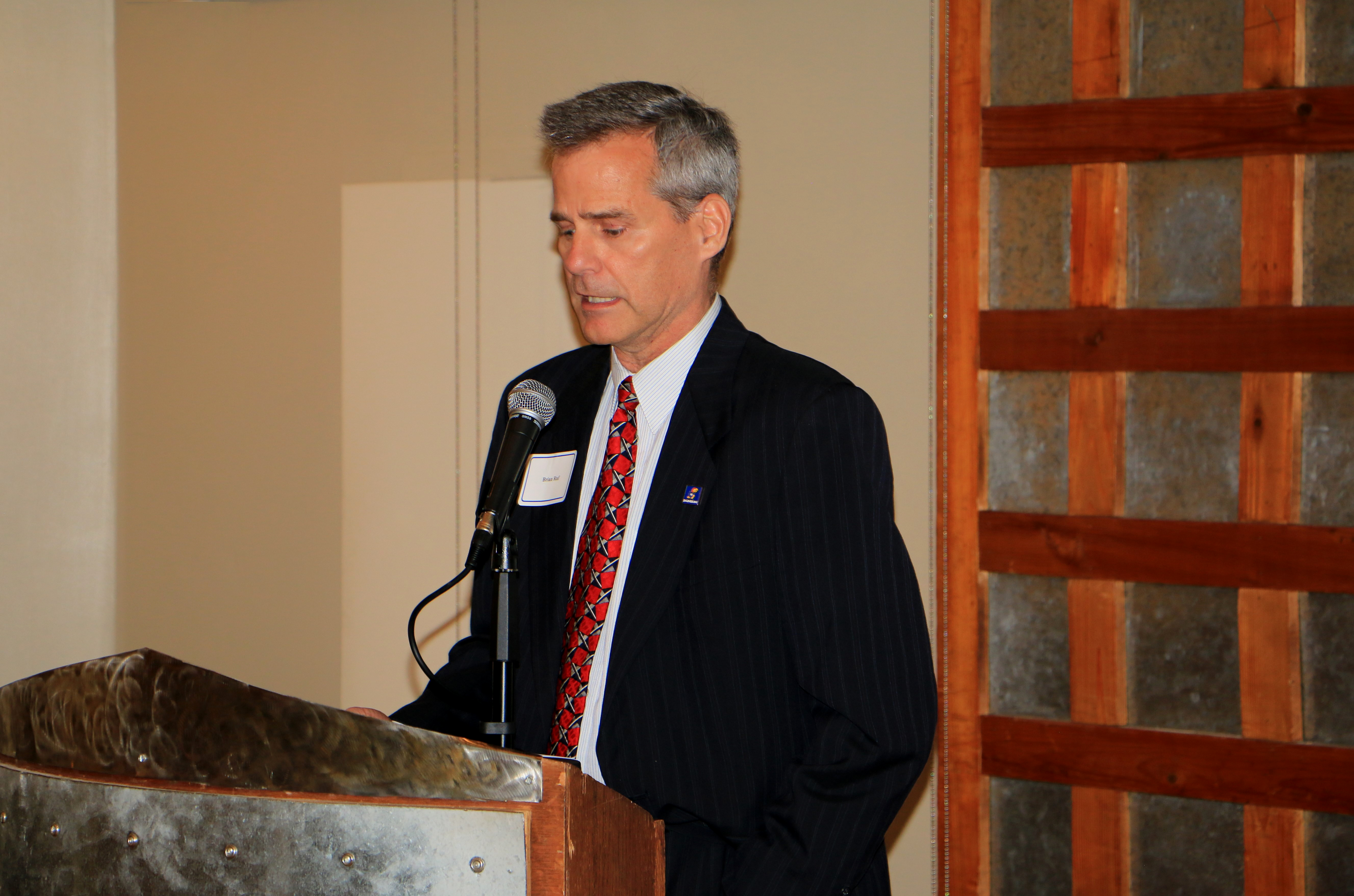 Brian Ruf, chair of the EECS advisory board, announcing the awardees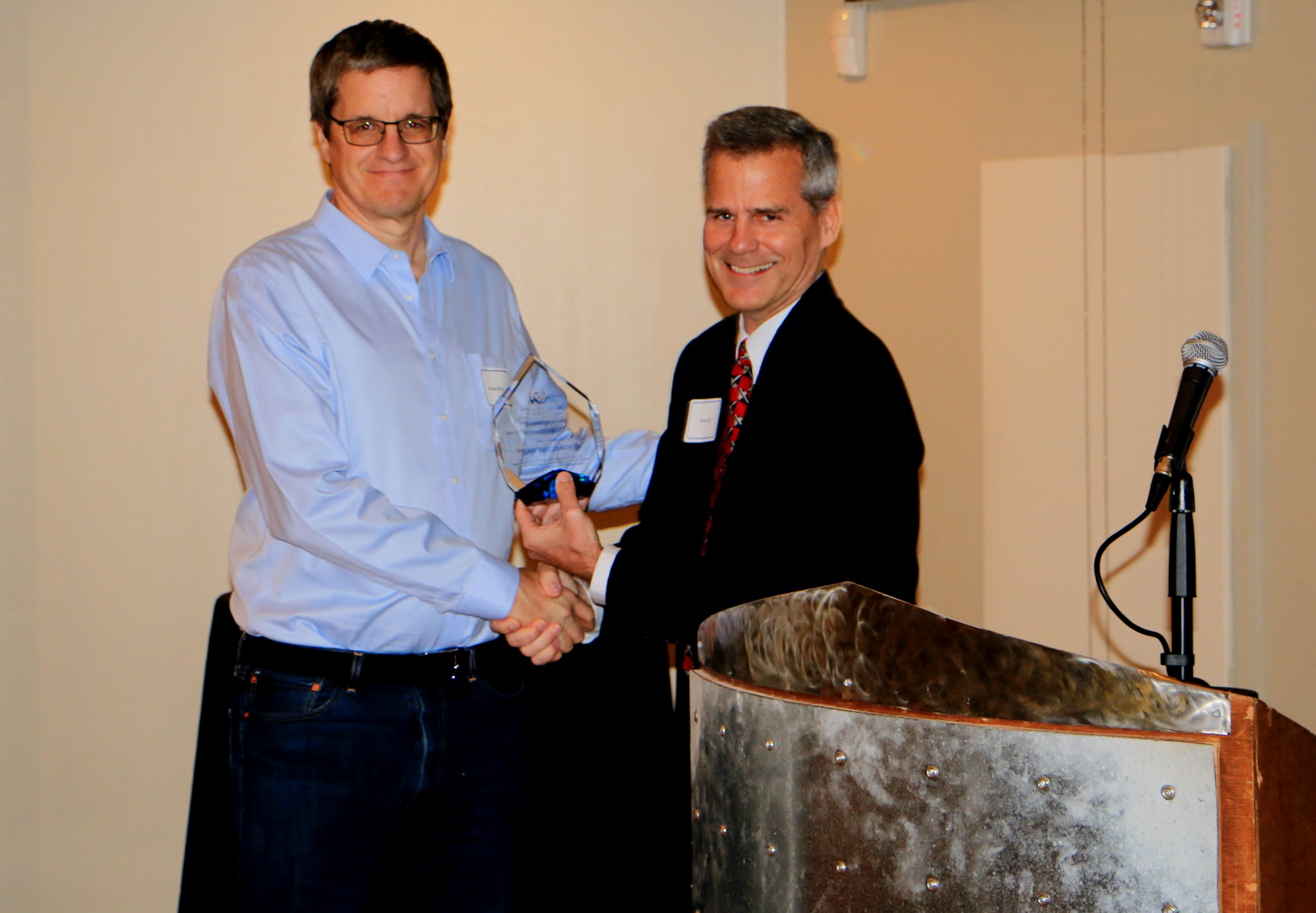 Ruf presents the KEDS award to Brian McClendon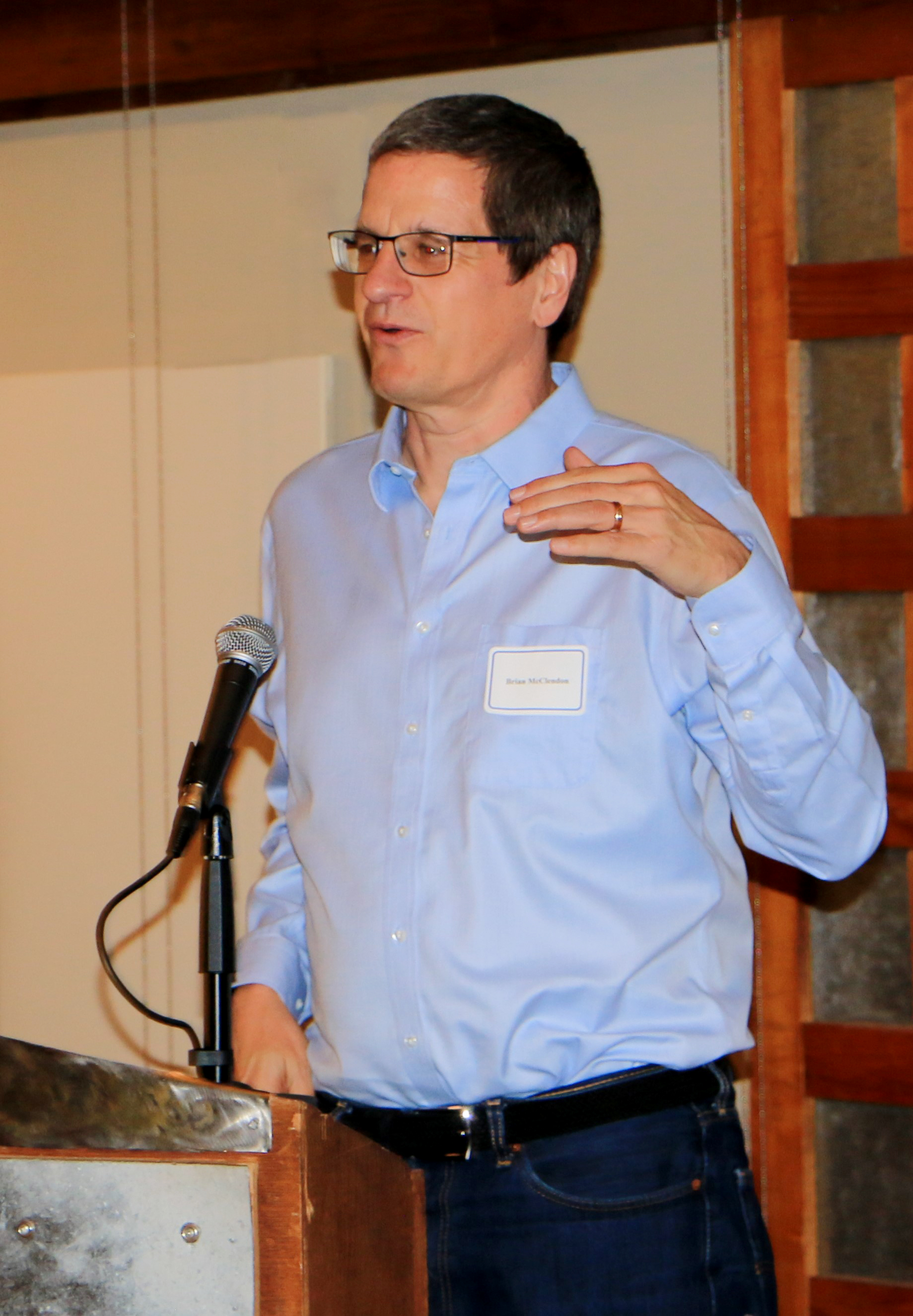 McClendon accepts the KEDS award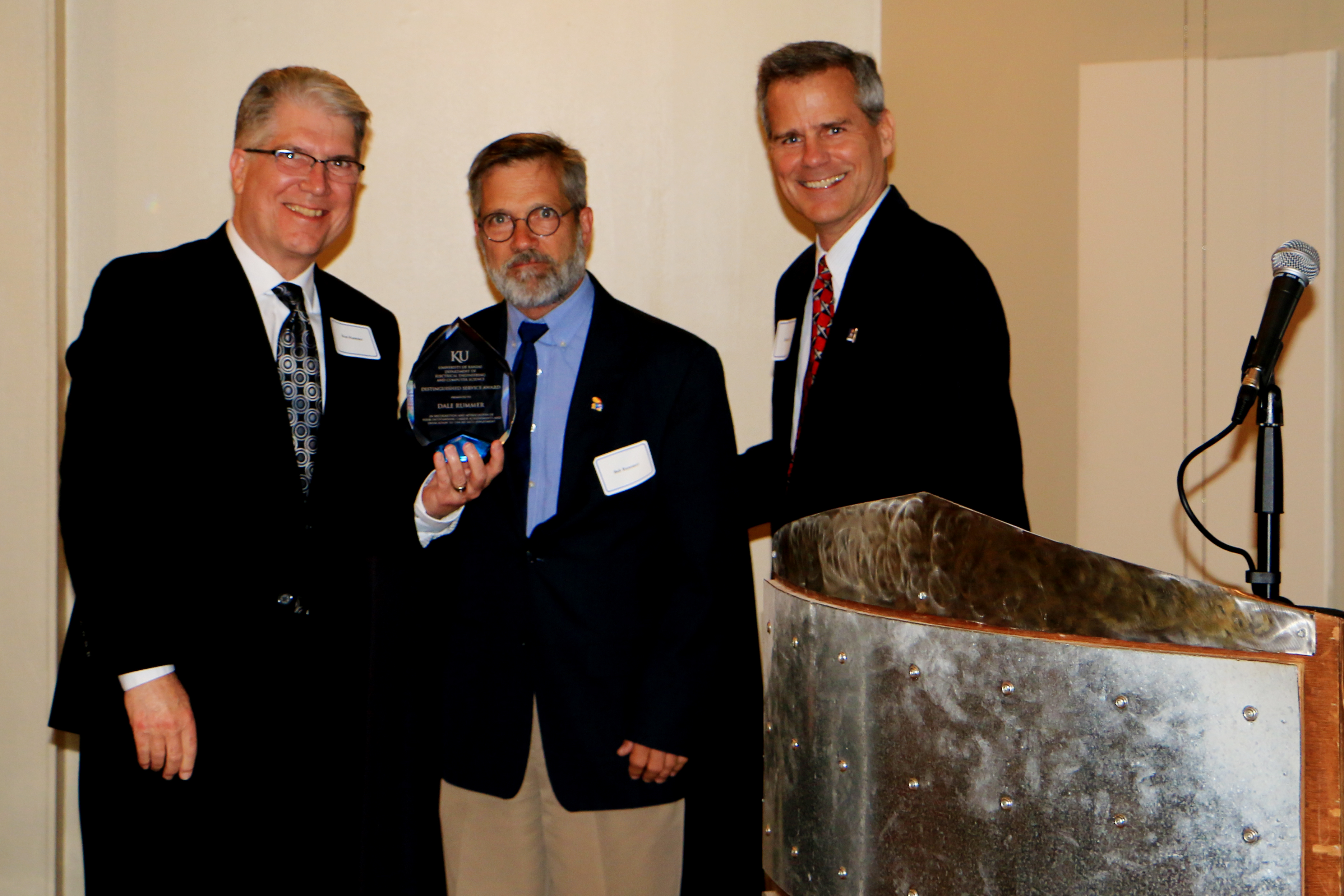 Ruf presents the KEDS award to Ken and Bob Rummer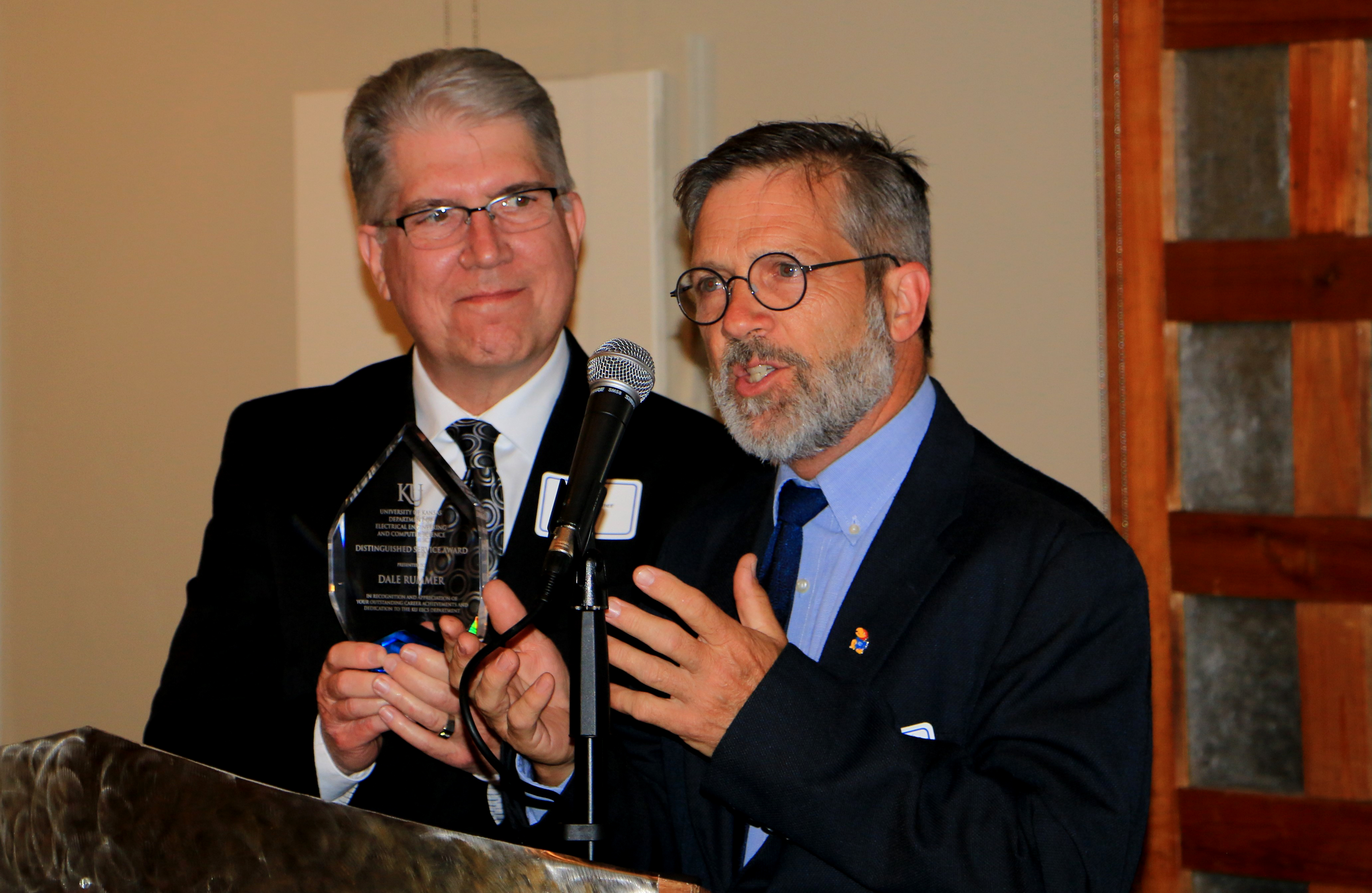 Ken and Bob Rummer accept the KEDS award on behalf of their late father, long-time EECS professor Dale Rummer.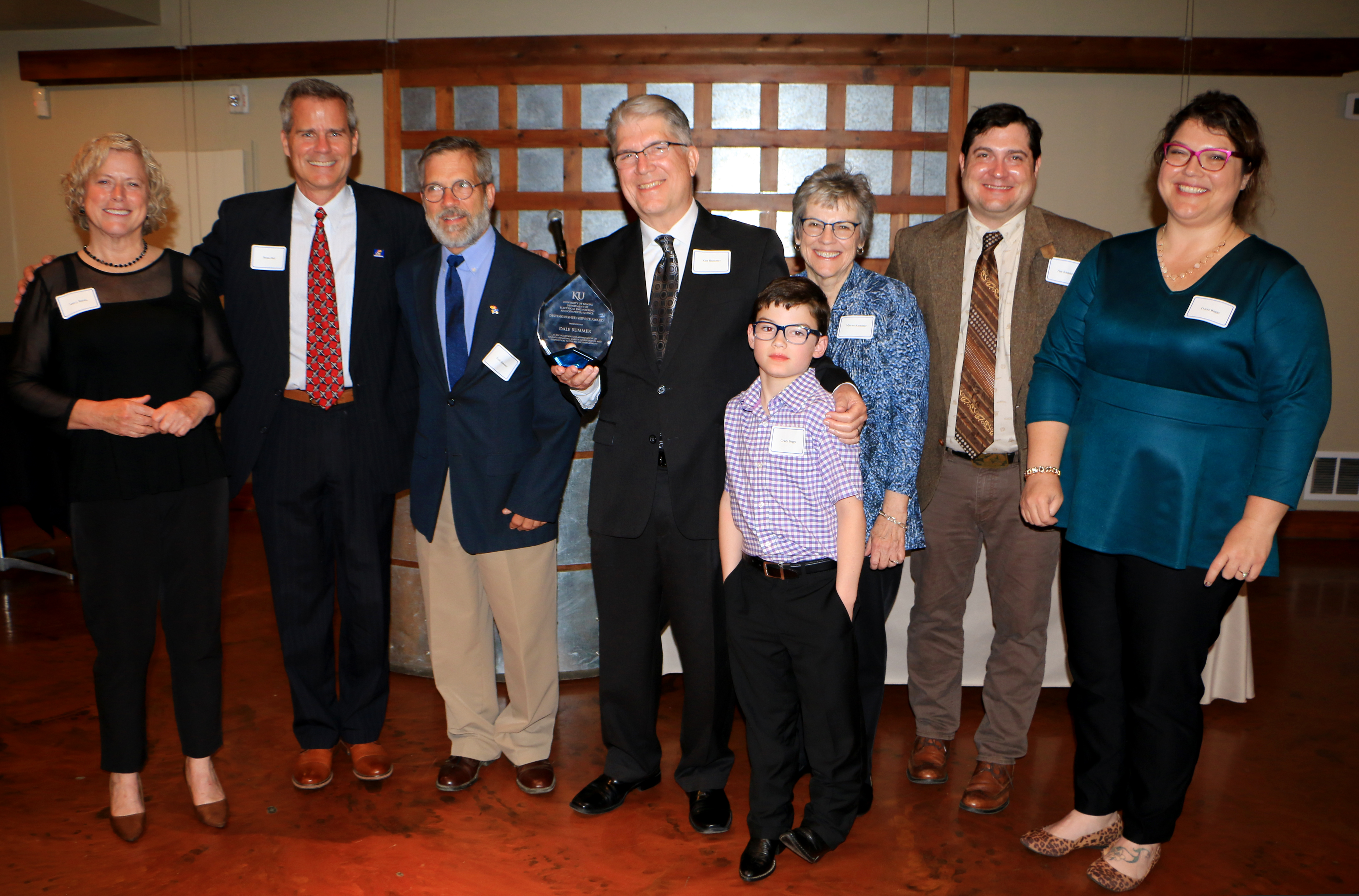 Ruf poses with the Rummer family