2023 KU EECS KEDS Award Presented
---
The KU EECS department announced the recipients of its 2023 EECS KEDS award, Dr. Phil Anderson (D.Eng., EE, 1973) and Dr. Mahta Moghaddam (BSEE, 1986), during its Graduation Dinner gala. The award recognizes outstanding alumni and associates who have made significant contributions to electrical engineering, computer engineering or computer science. Mr. Brian Ruf, chair of the EECS advisory board, presented the KEDS award to the recipients. 
Dr. Phil Anderson, who received his doctorate in engineering in 1973, has had a remarkable career that spans many years and a diverse range of accomplishments. His work at IBM, teaching at the University of Kansas, and founding Kantronics in 1972 have all contributed to the advancement of the field of electrical engineering.

Dr. Anderson's most notable contribution is his design of products that enable the connection of computers to amateur radios, making the hobby more accessible to a wider range of people and additionally finding use in commercial applications such as telemetry and marine navigation. His technical expertise and knowledge have been widely disseminated through his teaching and publications, including his seminal work, Computers and the Radio Amateur, published by Prentice-Hall in 1982. 
Aside from his technical contributions, Dr. Anderson has been actively involved in numerous advisory boards spanning many years at KU and has been an active member of the Lawrence community. He has been involved with the Chamber of Commerce, and his commitment to entrepreneurship and economic development has helped to create a thriving business community in Lawrence. In addition to inspiring radio enthusiasts of all ages world-wide with his works, he also dedicated himself to mentoring young people through scouting, shaping the lives of many local youths. 
Dr. Anderson was unable to attend the EECS Graduation Dinner gala, but his son accepted the award on his behalf. Dr. Anderson's contributions to the field of electrical engineering and his commitment to the community serve as an inspiration to future generations of engineers and innovators.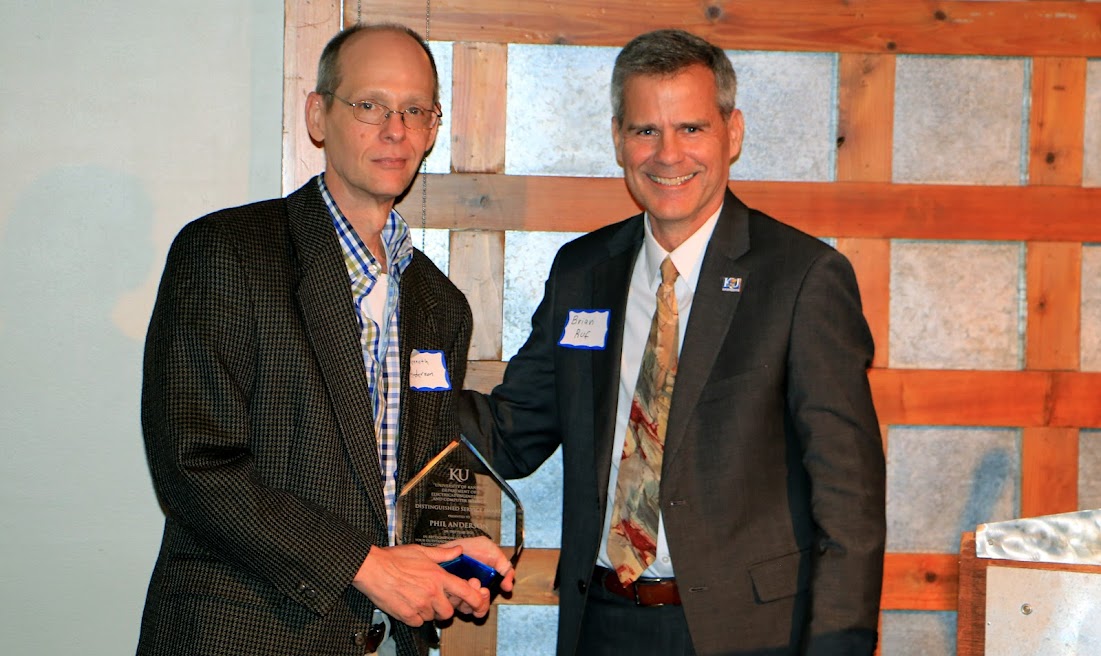 ---
Dr. Mahta Moghaddam is a distinguished and accomplished academic, renowned for her significant contributions to the fields of electrical and computer engineering. As the holder of the prestigious Ming Hsieh Chair in Electrical and Computer Engineering, she currently serves as Vice Dean for Research at the Viterbi School of Engineering, as well as co-Chair of the Presidential Working Group on Sustainability at the University of Southern California.
Prior to her current positions, Dr. Moghaddam served as a professor at the University of Michigan from 2003 to 2011, and as a research scientist at the NASA Jet Propulsion Laboratory from 1991 to 2003. She earned her B.S. degree with the highest distinction from the University of Kansas in 1986.
Dr. Moghaddam's research has revolutionized our understanding of the environment and water-related phenomena, and has had a significant impact on the field of electrical and computer engineering. Her pioneering work on using radar systems to study the environment has led to valuable insights into the behavior of various water-related features, including snow, surface water, wetlands, permafrost, soil moisture, and groundwater. Her research has had implications for a wide range of applications, including ecology, hydrology, and climate science. By enabling better Earth system models and predictions, her work has the potential to inform policy decisions related to environmental management and conservation.
In addition to her research accomplishments, Dr. Moghaddam's leadership roles within professional organizations, including serving as the President of the IEEE Antennas and Propagation Society in 2020, and her membership in the National Academy of Engineering, highlight her dedication to advancing the field of electrical and computer engineering.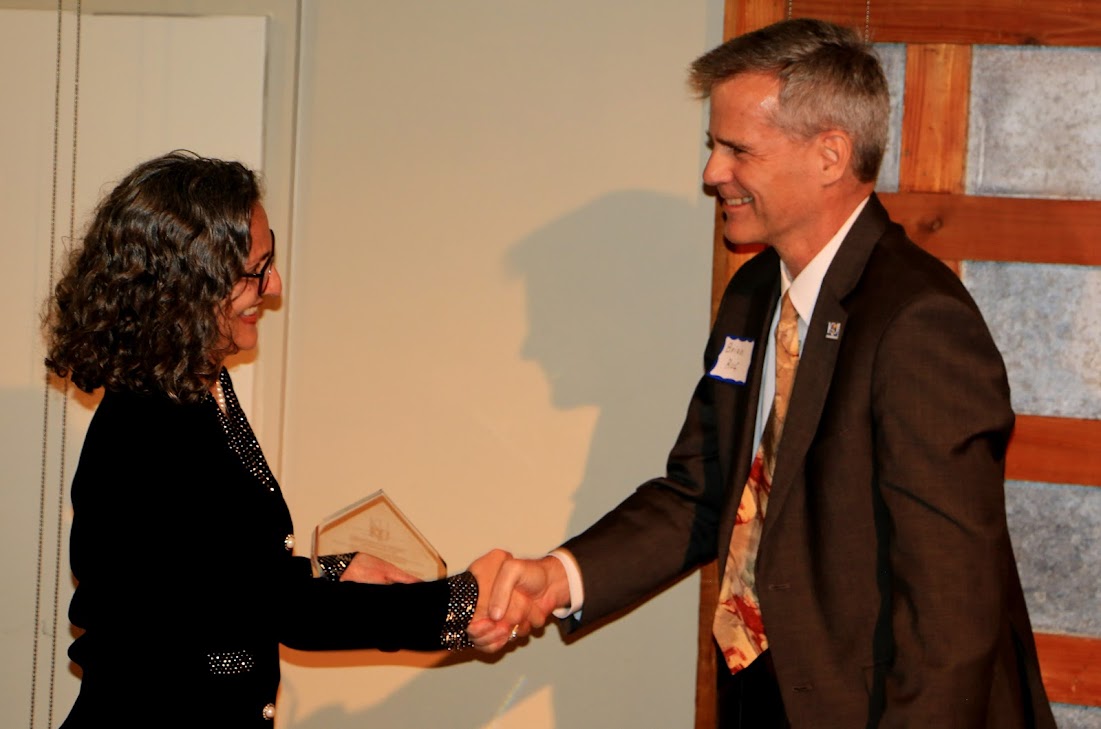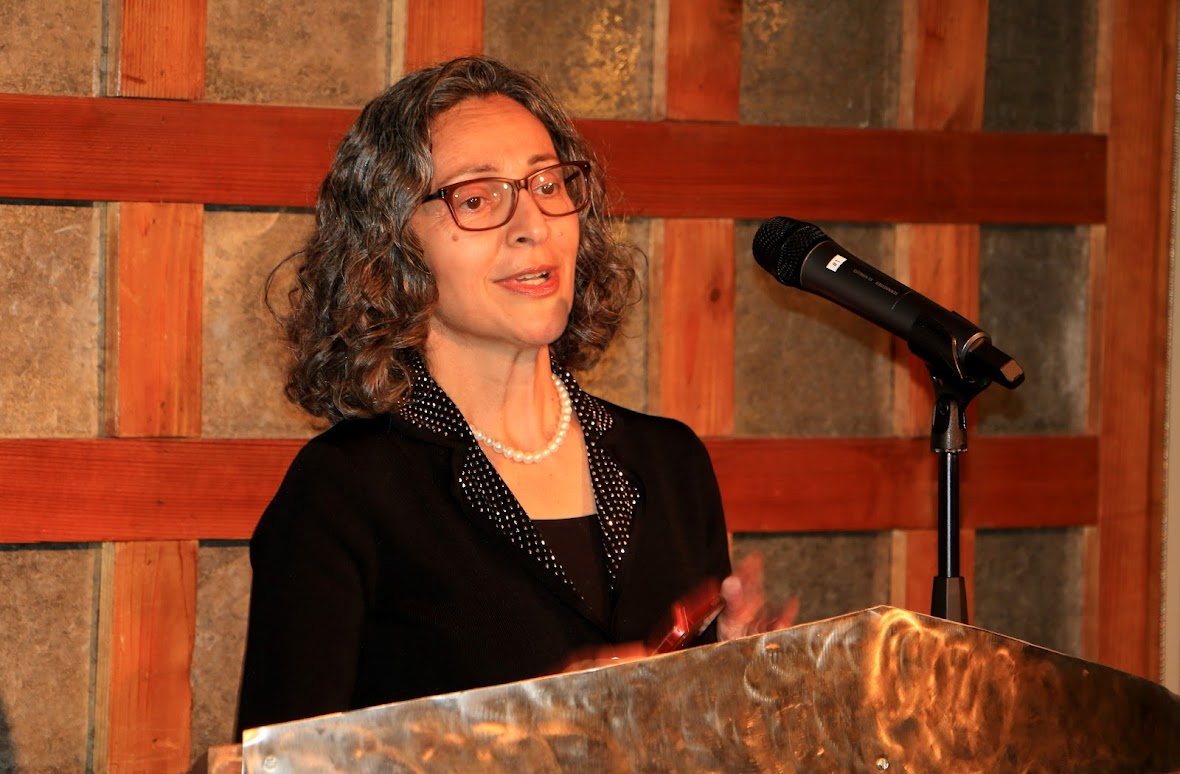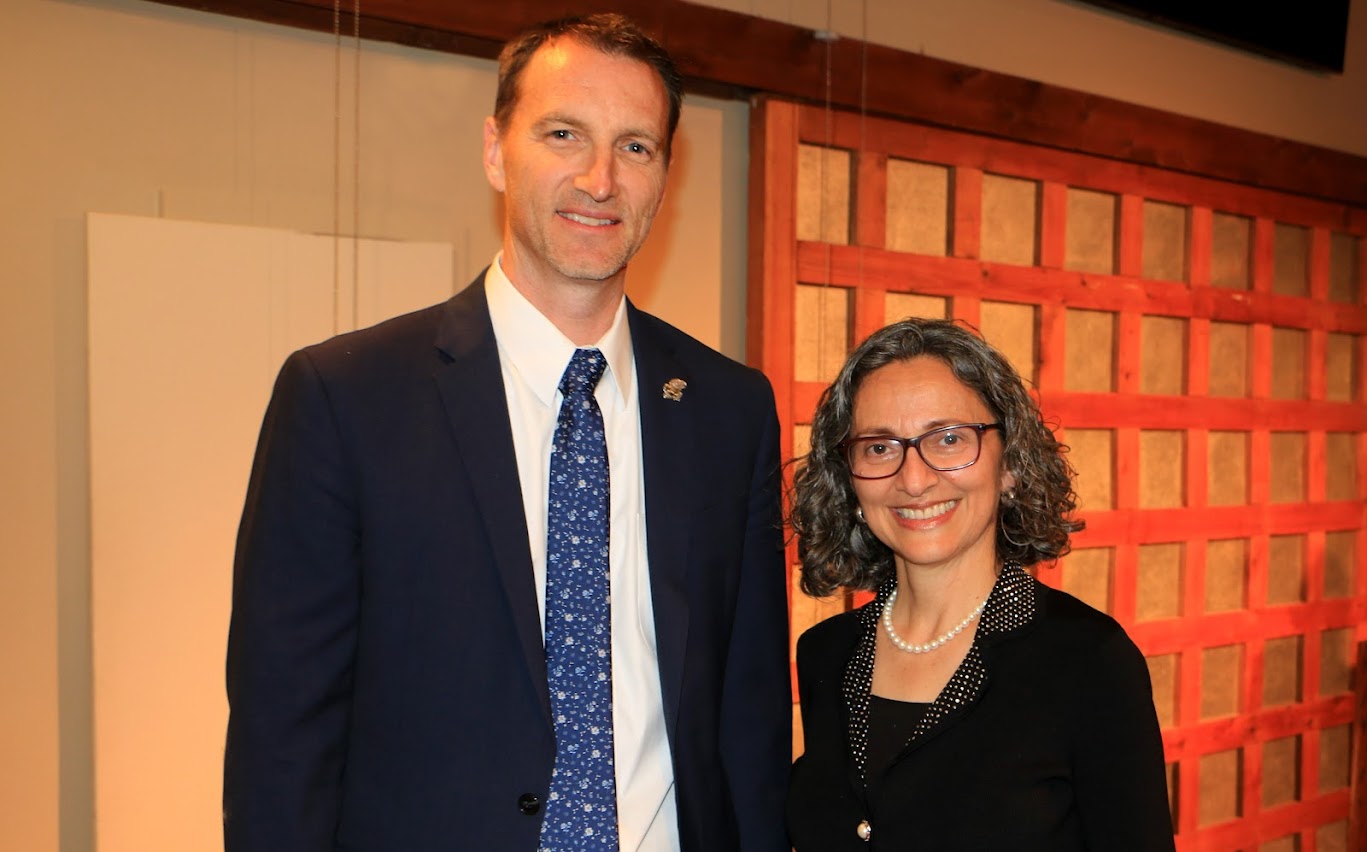 ---
Nominations are open for the 2024 KU EECS Distinguished Service Award – visit the award page for more information and the nomination form.